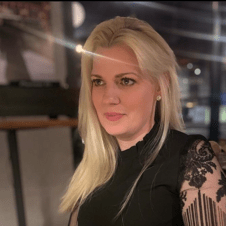 Mikaela Johansson
Group Accounting Manager – FINANCE
WHAT DO YOU DO AT DW?
I´m the Group Accounting Manager at Daniel Wellington - I work together with my team on everything related to accounting, processes and reporting.
WHY WORK AT DW?
First of all, it´s a great workplace and the people working here are amazing. As we are a global company there is many opportunities to developed within the company and also to meet different cultures.
FAVORITE DW PRODUCT(S)?
Iconic Link Emerald
WHAT DO YOU LIKE TO DO WHEN YOU ARE NOT AT WORK?
Love to spend time with my family and friends - travel - and meet new people