RECRUITMENT AT DW
We are happy that you are interested in knowing more about our recruitment process 🫶. Your experience of the process and the time you put into it, is truly important to us. This page will give you insights in different steps and why we have chosen to build our process the way we have.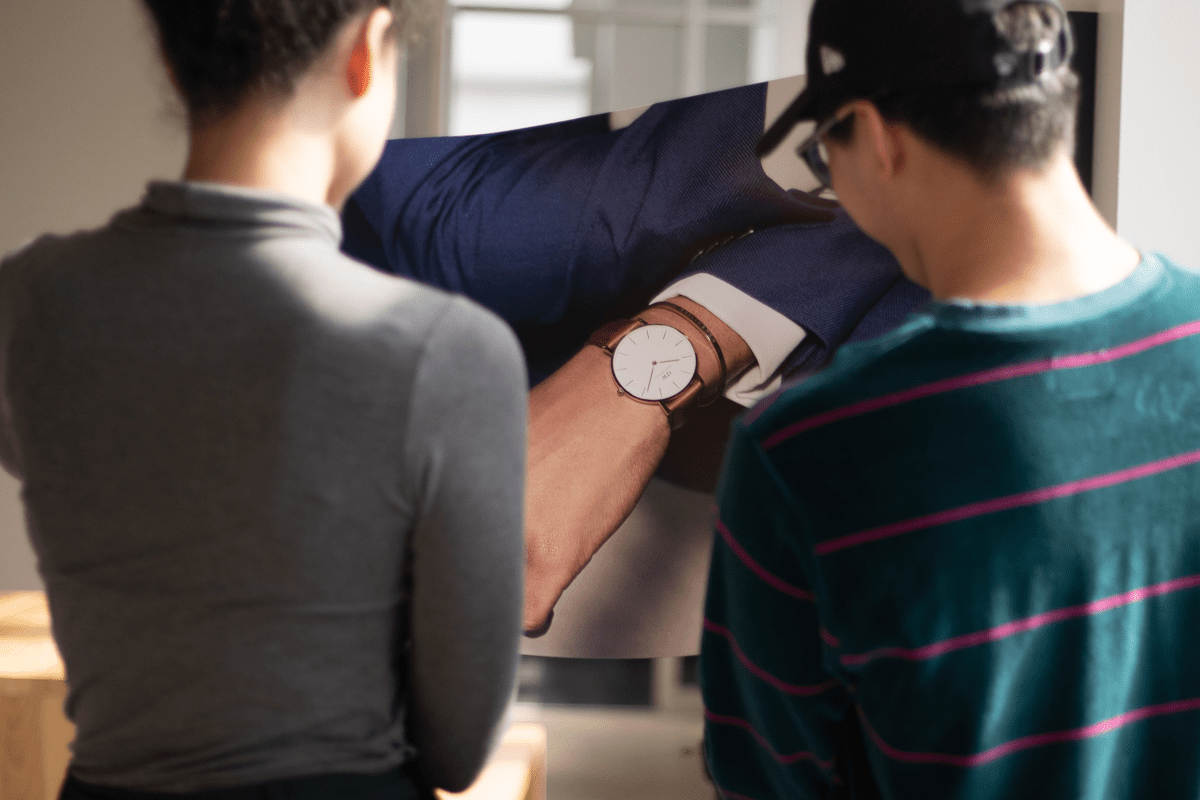 SKILLS > HOBBIES
We believe in giving everyone the same chance – why all candidates need to go through the same steps in the hiring process. The best-suited person should get the job, no matter their background, name, belief, gender, sexual orientation, etc… you get it. This is why we involve steps such as recruitment tests and case assignments, and also why we don't ask for cover letters - we are interested in learning more about you but your interest in knitting 🧶 should not affect our view on your suitability for the job.

A cornerstone in our recruitment process is recruiting based on competency and skills, rather than your hobbies. We also hire based on potential and upskill those who aren't ticking all the skill boxes.
THE RECRUITMENT JOURNEY
Please note that the process may vary depending on different circumstances like role, timing, etc. We want it to be as fast and smooth as possible, but there will always be humans involved. 🤖
You send your application. For some recruitments, you will automatically receive recruitment tests from Alva Labs
Do you have the experience we asked for? We contact you and set up a shorter introduction phone call or video meeting
Interview with hiring manager. We deep dive into your skills and suitability for the role
Case interview. Most of our positions require you to show your skills in a hands-on assignment
Final (optional) interview. Sometimes we want you to meet with several of your future colleagues or manager. It's equally important that you get to know DW
References (optional). We have different standards for different roles. We will let you know if we will ask for references or not.
FAQ
We cooperate with Alva Labs and we figured they would answer your questions best! Click on the links below to read more.

Why do I need to do a recruitment test?


The tests consist of two parts, personality, and logical tests.

What can I expect from a personality test?

Takes around 15 min to complete. Be yourself! There is no "bad" personality. Different roles are suited for different personalities. And you do want to work in a role where you can get the best out of yourself.

What can I expect from a logical test?

In Alva's logic test, you need to use your problem-solving skills to solve 20 logical tasks. Is it the first time you are doing such a test? We know it can be daunting so we recommend you to google "alva labs logic test". Just knowing what to expect makes you better prepared. Also, know that we are not looking for people to score a 10, that is crazy good. Most people are... as most people - averaging around the middle.

Statistics from January 2022-February 2023: 28 days. So we average around 4 weeks.

We try to contact you within 2 weeks from when you apply. Even if it's a no, yes, or just an update.

4 weeks? What is taking so long you might ask?


We have steps in our process that require independent work from the candidate and the review of that work by our team. We design our process to ensure we get the right fit for the position and expose the candidate to some elements of how we work. Exposure to future colleagues and managers is equally important so candidates can decide if they like us or not.

Therefore, we are never in a hurry to run through the process, but will always strive to be quick.

Also! The timing of your application can also sometimes make the process longer. If you apply just when we invited 5 candidates for an interview, we might need a week before we can review more candidates.


Do you need an update on the process? E-mail us! We always send an automatic reply when you apply that is replyable. Reply-able. Repiablieilabler. :)

It's always tough to pass on great talent. Generally, we try to give you informative and quick feedback, and the longer you run in the process the feedback will become more and more personalized and detailed.

This means we will not provide detailed feedback to candidates in the early stages of the process, but you are always welcome to ask for feedback and we will do our best! 💪

Short answer: We don't believe in cover letters. Use the short-and-crisp-motivation-square. If you post your 2-page cover letter there, you missed the point.

Longer answer: cover letters creates a risk of us becoming biased. Cover letters are also scientifically proven to have little predictive ability. Your ability to put together a cover letter does not predict performance, but it may very well affect the recruiter or hiring manager when you say you "love cats" and the dog-lover is reading your cover letter. We try to eliminate those risks as much as we can.

We are continuously screening applications until we've closed the recruitment process. It's not uncommon that people who apply late in the process still get a chance. We also recommend other positions we think could fit 🖐🧤


The two best ways are to have a look at our Instagram @LifeatDW or visit OUR CULTURE page. Through our Instagram you can get insights on everyday work around our global offices.

Our TikTok also features a few videos that are from our Stockholm office - have a look!

No, not really. But if we work from home we think you should respect your co-workers and wear clothes.


Our Chief People & Culture answered the question like this...

"We like you just the way you are."

In Swedish, she said "hel och ren" which translates into "whole (clothes) and clean"

Benefits are dependant on the country you work in. You will be informed in later stages of the recruitment process about applicable benefits. We constantly review our benefits and strive for the best terms (and other cool things... ⌚️)

If you need assistance with visa administration, we are happy to help in most cases. In some countries, it's more difficult. For temporary and part-time roles we generally don't assist.

Today we are not offering any assistance with accommodation. We can assist with tips regarding the local housing market, ask us in the recruitment process.

TALENT BLOG
Here's a post that describes the standard recruitment process step by step.
I want to know more!